Do you have normal to dry skin?? Do you often see more dryness and crackling of your skin in winters??? Dryness of skin is something people especially face during Winter. The main reason for skin dryness is due to the change in the environment. It happens because in Winter, your skin unable to produce excess moisture to keep your skin soft.
Don't let dry skin catch you this Winter! 2020 has been enough of a rollercoaster already!
So, if you have Dry/Reactive skin, this is a must-read, and you can start implementing these tips in your daily regimen today!
Home Remedies For Dry Skin In Winter
Avocado Facial Mask For Super-Dry Skin!
One of the easiest home remedies to soften your dry skin is using avocado mask. Yes, you can easily prepare a facial mask at home using avocado. Use one tbsp of honey, take half avocado, mix them well, and apply it on your face and the dry skin. Leave it for 15-20 minutes. The result will be amazing as honey will moisturize your skin, and avocado gives you a glow.
Olive Oil To The Rescue!
Olive oil can be easily available at nearby stores. Take one tbsp of olive oil and apply it to your face with the help of a damp cloth. Practice this every day, and you will see the glow on your face in under one week.
Coconut Oil For Skin's Elasticity!
Another effective and natural way to get rid of dry skin is the application of Coconut Oil. Apply it all over your dry skin before you go to bed. As the temperature goes down, coconut oil becomes solid, making it the best moisturizing cream to use in the morning.
Note: However, if you have oily skin, then coconut is not boon for you. Coconut oil is suitable for only normal to dry skin types.
Drink water!
A lot of people take this one for granted, but are you drinking enough water for your body daily? Staying hydrated will help you sweat more and thus keeping your skin nourished.
Cleanse daily!
I hope you already knew this one, but in case you didn't, you're welcome. Add a Milk-Based cleanser to your skin routine. It can help keep your skin like butter and prevent winter dryness.
Tip: Do not use an alcohol-based cleanser or clay-based masks on the skin, as they fetch the natural moisture from the skin.
Shower in lukewarm water!
Don't get me wrong, we love a hot shower just as much as anyone, BUT this will strip the natural oils from your skin, leaving it susceptible to drying out. So tone down the heat of you can.
Moisturize daily!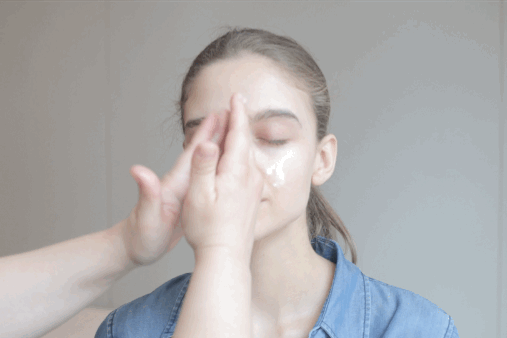 This should always follow after cleansing. As it will help your skin regulate its natural oil production. Moisturizing is especially important in the wintertime.
In A Nutshell:
There is a thing About dry skin that it cures all by itself; however, it may take a bit of time to heal for some. Thus, taking precautions in advance is advised.
What do you do to keep your skin moisturized during Winter? Enlighten us in the comment section below